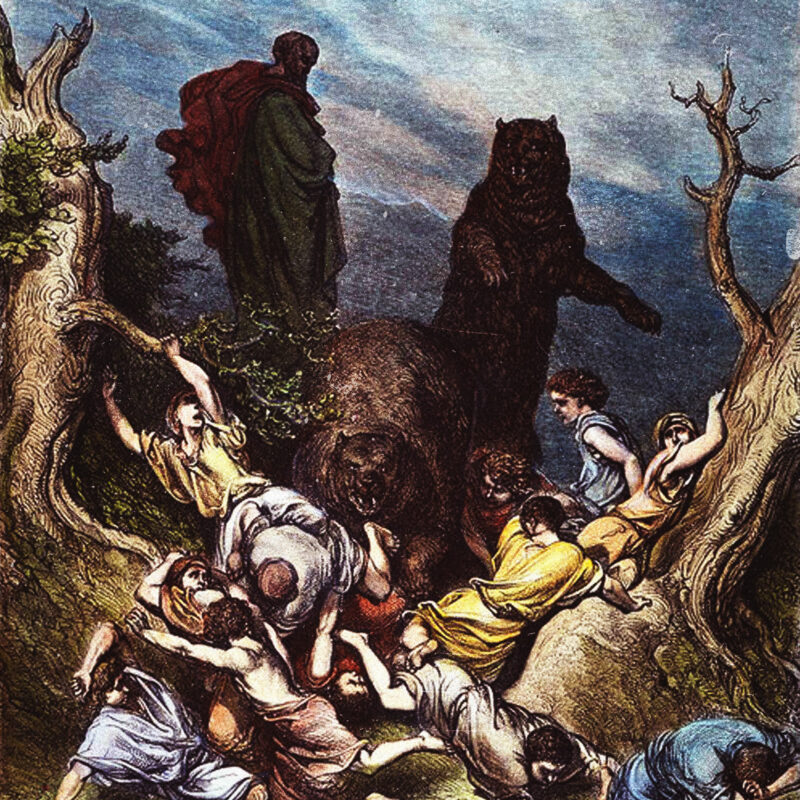 Elisha was known throughout the land as a prophet of God, with a heart full of love and compassion for all people. However, on this day, as he was walking through the wilderness, a group of 42 mischievous children approached him, taunting and teasing him with insults.
Elisha was filled with anger, and in a moment of weakness, he prayed for God to punish the children for their disrespectful behavior. Suddenly, two ferocious bears emerged from the forest and charged towards the group of children, mauling them mercilessly.
Elisha watched in horror as the children screamed in terror and ran for their lives, but it was too late. Many of them were badly injured and would never be the same again. Elisha felt immense guilt for his actions and immediately repented, begging God for forgiveness.
From that day on, Elisha dedicated himself to helping others and spreading God's message of love and kindness to all those he encountered. He learned a valuable lesson about the power of his words and the importance of treating others with respect, even in moments of anger.
New International Version, Biblica, 2011.
All Stories
Share your Testimony
If God has blessed your life and answered your prayers through the Bible Stories in this website, we would like to hear from you.
Share Your Testimony